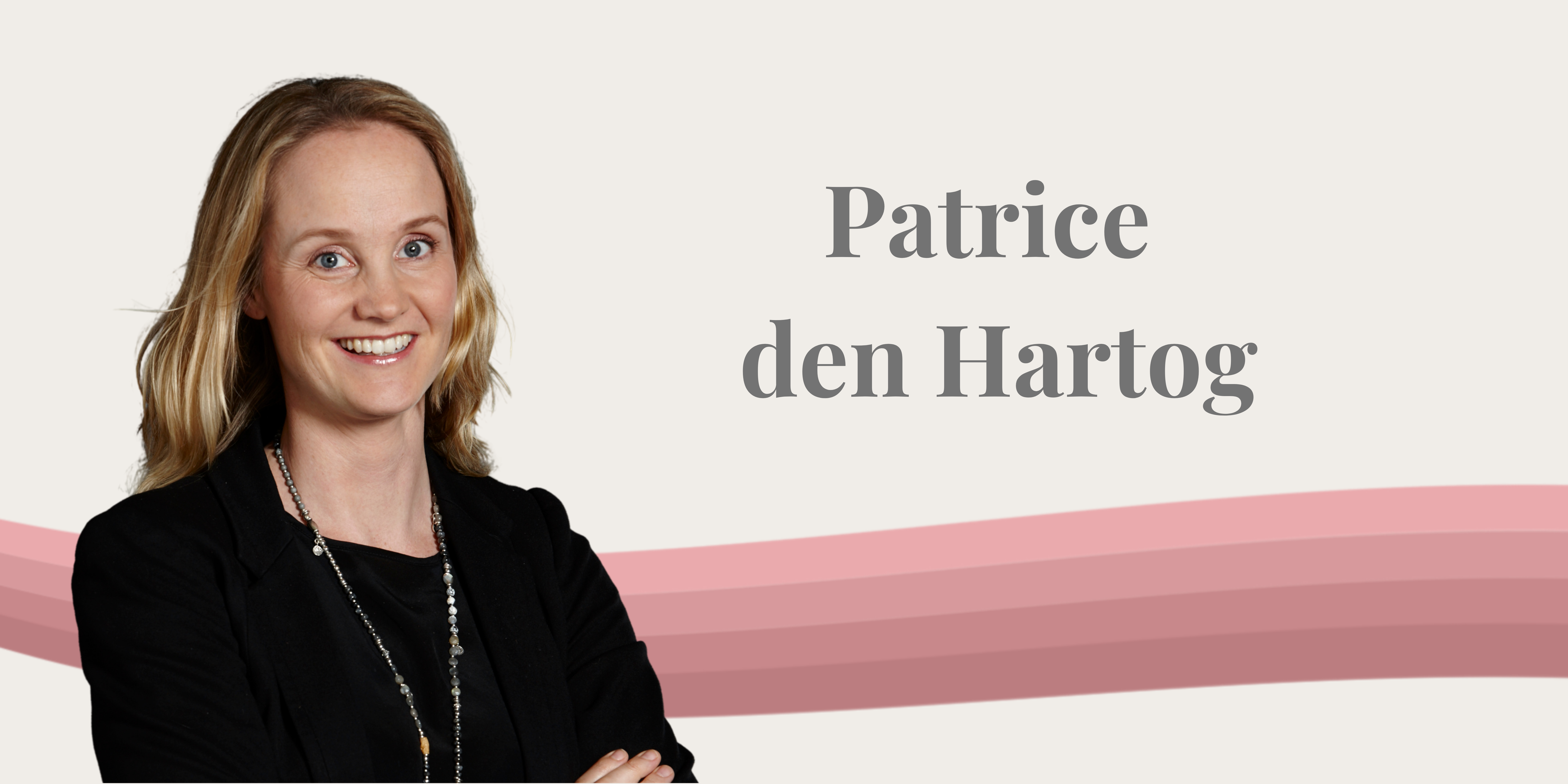 Speaking to us all the way from Australia is Patrice den Hartog, Head of Customer Value Management at Optus. When asked about the defining moments in her career, she noted that in her experience, how you show up every day is more impactful in your career than specific moments can be.
Patrice started her career at Boston Consulting Group directly following her studies. Having the opportunity to work across a range of industries, solving complex problems with some of the brightest people in the world, and having a seat on the board from her very first day Patrice had an accelerated learning curve in an environment that does everything to get the best out of you and provide the very best for its clients. This set her up with a foundational skillset that she still benefits from every day in her work and life.
"I never realized how direct the Dutch culture was."
Moving to Australia was a pivotal moment for Patrice, as a move that was intended to last a few years turned into building a home and settling down thousands of kilometers away from the Netherlands, where Patrice is originally from. Her international experience and ability to work with different cultures was and continues to be a shaping experience. Patrice reflects that she'd never realized how direct the Dutch were until she arrived in Australia. This experience allowed her to notice the importance of being aware of how you come across to others and thereby the impact you have on them. The cultural context you are in plays a crucial role in the communication you have with others and adapting yourself to your environments requires self-awareness.
A decade into strategy consulting, Patrice decided to move into a more corporate career. While the caliber of the people and problems dealt with in her career in strategy continue to interest her, she decided to make the change to shift from leaving these issues at the advice level to being a part of driving the change and making an impact. She can now bring in elements of her background in strategy to her current business leader role. This unique combination of skills is rare and helps her daily to be a better leader.
"Usually when people get to the point of working at 100-110% intensity they think the right thing to do is taking a step back… Instead of taking a step back we should ask ourselves 'how can I take a step forward?'"
For Patrice one of the biggest learnings has been finding the balance of becoming a mum and being an executive leader. She recalls that earlier in her career being efficient and working longer hours was an effective way to achieve a lot, but when you move higher up and have a family, this strategy is not as effective anymore and creative, different thinking is required. To exemplify this she shared the changes she made when moving from having two children to three. It was then that she began to value quality time over quantity of time, and thus reconfigured her support system to enjoy being a mum while having a career. She and her family felt fortunate to be able to have Dutch aupairs living with them – until COVID hit. Her children still have very fond memories of their 'big sisters' who had a big impact on them.
"Nothing is either good or bad. Just thinking makes it so."
Upon sharing the various advantages, she has had as a woman in leadership, such as being able to build relationships faster and being less threatening in the alpha male mentality that sometimes surrounded her, she reflected on (some) women's tendency to overthink and worry. Patrice has been on a personal journey for the last 10 years to reduce energy drainers and worrying about things that often don't even matter. She shared her technique on how you can do the same: balancing your view. Whenever Patrice thinks of something good, she challenges herself to see the other side and vice versa when thinking of something bad to see the other side of that. By neutralizing thoughts and experiences, worries and heightened emotions subside. Patrice recommends doing this on a regular basis, even daily (if possible) to see a true change in mindset over time.
"Find the reason why you are here today and do not constantly focus on what is next."
When asked about her values as a leader Patrice said having fun "while it may sound weird" is a key driver for her. She remarks that often people are so focused on the next step, for example taking a job simply because it is a stepping stone to reach their end goal. While Patrice sees the importance of building a career with a goal in mind, she also encourages you to focus on and enjoy the journey.
"I would love for women in leadership to enjoy being women in leadership."
Patrice ultimately wants women in leadership to enjoy being leaders and to be able to combine this with the various dimensions of life without sacrificing too much in one area. She hopes to share her knowledge through this blog article and reduce worry and overthinking which is a topic she feels many women (and men!) still struggle with.
***
The #SheLeads series on inspirational Women in Leadership will be back in January 2023! We hope you have enjoyed following along so far and keep your eye out for our next blog posts! 
https://thefemalehub.com/wp-content/uploads/2022/03/Content-January.png
1080
1080
The Female Hub
https://thefemalehub.com/wp-content/uploads/2021/08/Female-Hub-Powered-by-DO-300x120.png
The Female Hub
2022-03-04 10:30:28
2023-01-09 09:54:57
#SheLeads: Patrice den Hartog