The time when freelancers sat lonely in an attic working behind their laptops has faded. Not only has the amount of independent entrepreneurs made a huge leap in the past few years – in 2018, no fewer than 168.000 freelancers started their careers in The Netherlands (15% more than in 2017) – but also the percentage of people working outside of their homes has increased. More than 90% of entrepreneurs work somewhere else on a regular basis. And over 20% use a flex working location for this.
The success of the Female Hub in The Hague and initiatives such as the Food for Thought Coworking Week on Curaçao show that entrepreneurs like to work in an environment where they are not constantly alone. But why is that? What is the added value of coworking? We put 5 remarks that we hear regularly about coworking together and investigated this for you: is it fact or fiction?
#1: Coworking prevents loneliness for entrepreneurs
Fact. Harvard Business Review did research about it. No fewer than 83% of the entrepreneurs who joined a coworking space feels less lonely. And 89% state that he or she is happier. The fact that you are not sitting alone behind your laptop at the kitchen table all day, but are surrounded by other independent entrepreneurs, makes a huge difference. Even if it is only 1 day a week.
We at the Female Hub get a lot of positive energy from surrounding ourselves with other entrepreneurs. Moreover, this is the reason why Suzanne once started the Female Hub in The Hague. After running from café to café for 5 months to work she was not only shaking from the caffeine, but she also felt lonely. Since she opened the Female Hub in January 2018 that feeling has gone completely.
#2: You are less productive at a coworking space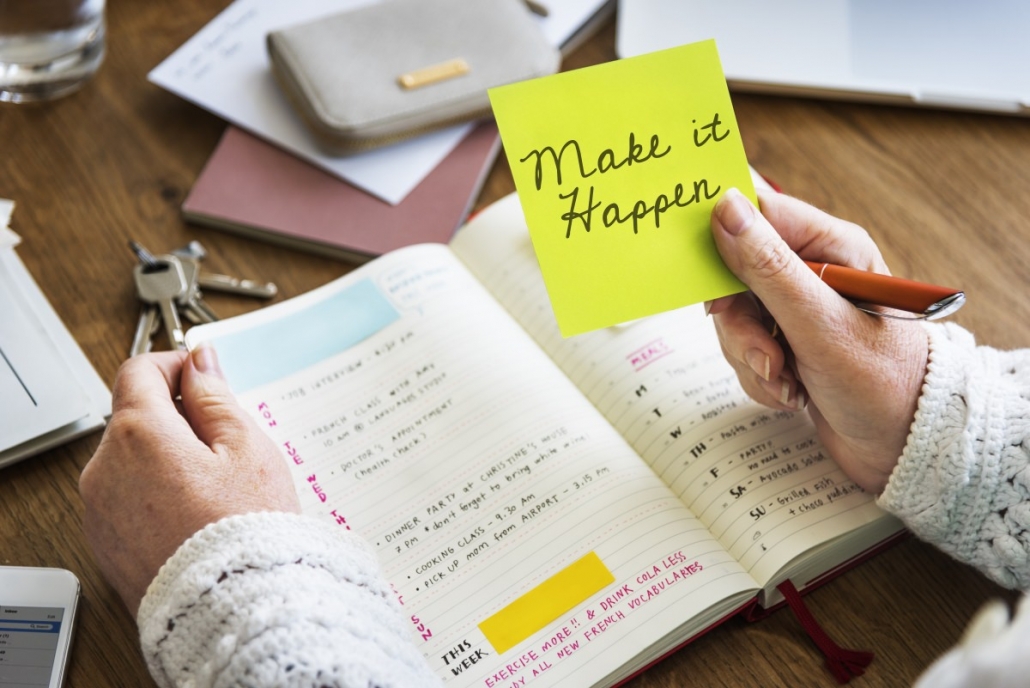 Fiction. Does having people around you all the time, mean you are more easily distracted and less productive? That's what many people think. But nothing is less true. Officevibe collected data, and the outcome?
64% of coworking space users are more able to finish their tasks on time and 68% state that they can focus better this way.
What we hear from many entrepreneurs is that on the one hand you are not tempted to do other things ("I'll just quickly do the laundry") so you can fully focus. On the other hand you have the possibility to brainstorm with other entrepreneurs at the coworking space. Questions or other challenges you face are solved way faster this way compared to when you rack your brain on your own.
#3: Coworking is a good way to extend your network
Fact. Even before the first Food for Thought Coworking Week on Curaçao officially started, we have already added dozens of interesting entrepreneurs to our network. Additionally, many coworking spaces organize networking drinks. We do this at the Female Hub in The Hague at least 3 times a year with our Bubbels & Babbels events. This is where we can clearly see the development of collaborations. And the previously mentioned research by Harvard Business Review supports this: No fewer than 82% of the coworkers state that their professional network has increased since joining a coworking space.
#4: There is less privacy at a coworking space
Fact. Well, you are in an open space so the chance that someone sees your screen or hears your phone conversation is a given. Luckily, there is an unwritten etiquette in most coworking spaces to not monitor other's screens or eavesdrop on another person's phone call.
The "community" feeling is high, and entrepreneurs join to learn with and from each other. Additionally, most coworking spaces have one or more separate rooms where you can go if you need to work with confidential information or have a conversation with someone that is not meant for others to hear.
#5: Coworking is only attractive for (young) starters
Fiction. The ZZP Barometer shows, that 1 in 3 coworkers is younger than 35 years old, and 41% has been self-employed for less than a year. It is true that a big part are starters, but there are clearly many experienced and/or older entrepreneurs too who opt for coworking. We can also see this at the Food for Thought Coworking Week, and how diverse the entrepreneurs that signed up are. The variation is also big at the Female Hub. Our Hubber Judith Dayala is 56 and just became self-employed. Hubber Nathalie van Wijkvliet is a lot younger, being 33 years old, but has been self-employed since 2012.
In our opinion coworking has nothing to do with age or experience. It's all about the shared vision: To learn and grow with and from each other.
Are you an entrepreneur and do you work at a coworking space? Share your experience! Would you like to know what coworking is like? Join the Food for Thought Coworking Week on Curaçao or become a member of the Female Hub in The Hague.
https://thefemalehub.com/wp-content/uploads/2019/04/2018_SummerSchool_FemaleHub_195.jpg
933
1400
TheFemaleHub
https://thefemalehub.com/wp-content/uploads/2018/10/2-colours.jpg
TheFemaleHub
2019-04-01 12:58:43
2019-11-13 11:31:00
Fact or fiction? 5 questions about coworking