"Why did I do that?"
Do you ever find yourself thinking this? For example when you say yes to your manager asking to take on that extra project while you're barely make your own deadlines? Or when you had the chance to share your opinion in a meeting but decided to stay silent anyways, even when you did have something to say? We all find ourselves doing these things , going along with decisions we don't really support, or saying "yes" to things we don't really want to say yes to. And the only person who suffers from these unwanted behaviours, is us. 
Changing your behaviour is a tough process. Once certain habits (good or bad) are rooted in your system, it is very difficult to stay away from that pattern. Behaviours are automatic responses in your brain, almost like reflexes. Like driving a car…when you first learn how to drive a car, you need to consciously think about each action you take. Which pedals to press, checking your mirrors, shifting gears, etc. Once you've been driving your car for years on end, you don't even think about these actions anymore: you just do them.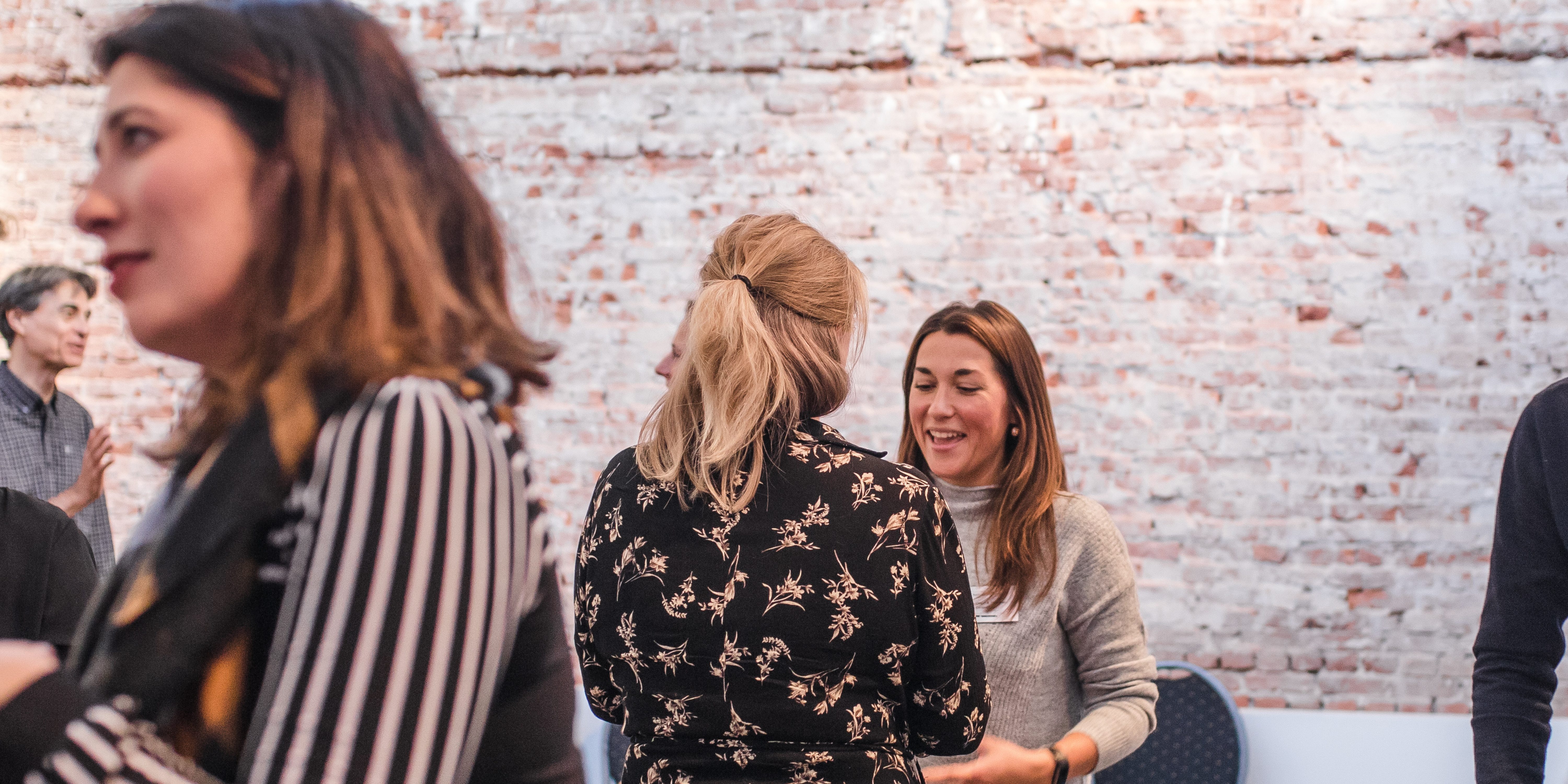 Behaviours are created just like this. In response to repeated behaviours, neural pathways are formed in your brains. The more frequently you repeat a certain action, the stronger the neural pathway will become, making it easier for your brain to send the same signal down that pathway in the future. 
As this all sounds a little too science-y, it might be easier to see your brain as a dense forest, intertwined with many different pathways. At first these paths are overgrown and difficult to navigate. It takes a lot of time and effort to make it to the other end, and you might even get lost along the way.
But the more frequently you travel down a certain path, the clearer it becomes. With enough repetition, you'll know the path like the back of your hand, and it will become easy to follow.
When we repeatedly engage in certain actions or thoughts, the neural pathways in our brain strengthen and become more efficient, making it easier to engage in those behaviours in the future. Eventually, these pathways become so well-established that the action or thought becomes automatic, like a well-worn trail in that dense forest. 
Just like it is much easier to follow a familiar path in the forest than it is to follow an unfamiliar new one, it is easier for our brains to engage in familiar behaviours than it is to form new ones.
For example, when you're nervous for a big meeting and you have a smoking habit, it is much easier to have a quick cigarette beforehand to calm the nerves, rather than trying out a 30-minute meditation session you have never tried before. This is why it is so challenging to change certain behaviours: it Is like trying to cut a new path through an overgrown forest. 
But we KNOW this, right?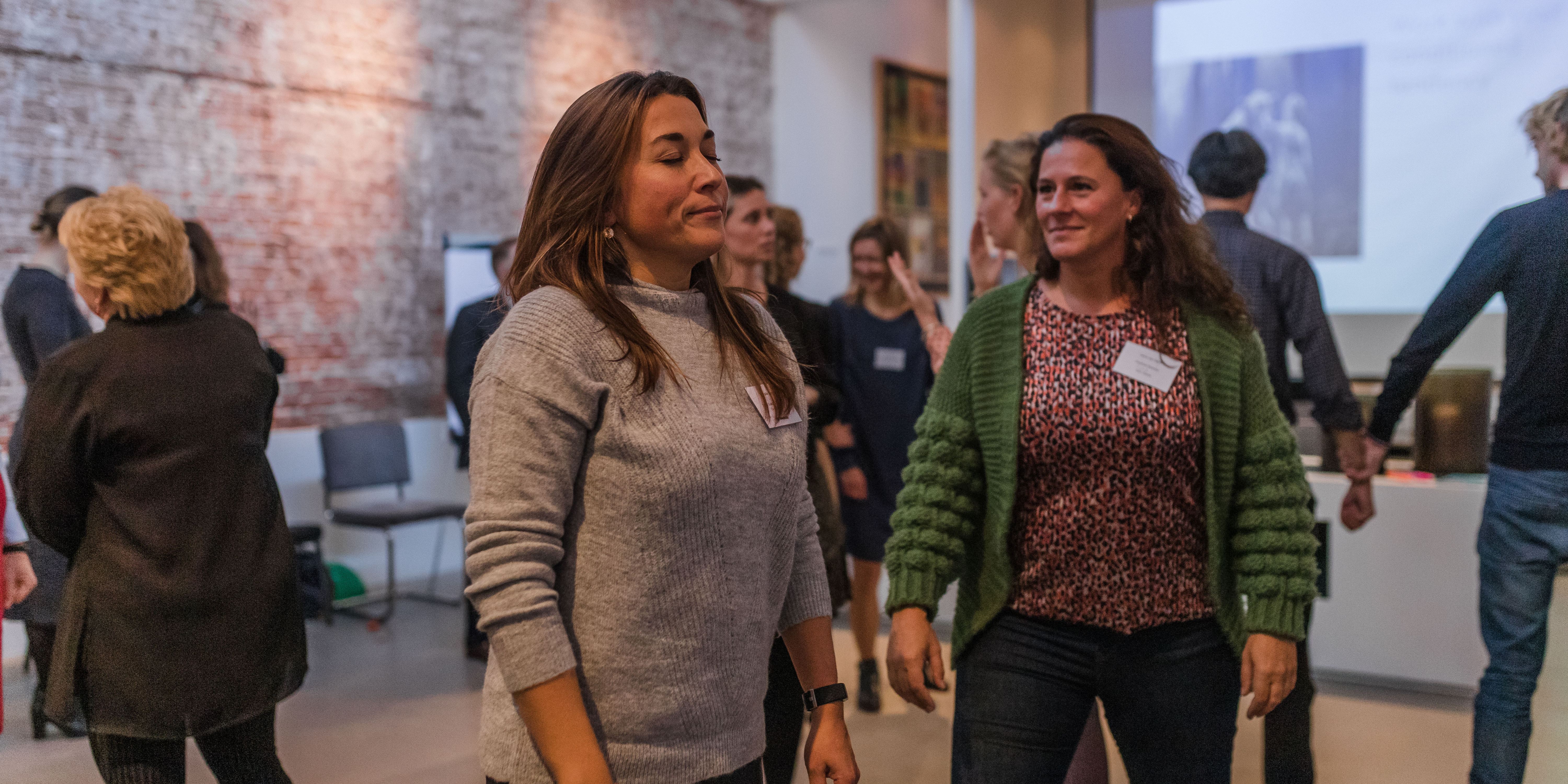 We KNOW that changing our behaviour is hard. We promise ourselves to do things differently each time. "This time I will actually say "no" when my colleague asks me to take on a few of his tasks." But each time we find ourselves in the exact same spot as last time: working hours overtime, thinking to ourselves "If only I had just said "no"…".  
Why is it so hard for us to break these unwanted behaviours, even when we really
really
want to?
Traditionally, when trying to create behavioural change, we focus on intelligence (IQ) and emotion (EQ), and work on these as two separate things. This approach can definitely help you achieve results, but if you really want to make a difference, it won't be enough.  
That is where somatic practices come into play.
Somatic practices look at things a little differently. The word 'somatic' comes from the ancient Greek 'Soma' (σώμα), which means body. Somatic theory assumes that you don't consist of separate parts, but rather that your body, brain and soul are one. And somatic coaching takes your body and its intelligence (BI) as starting point for creating sustainable change in behavioural patterns. 
For example: remember the last time you had to give a big presentation? You might have known the material by heart (IQ), and you may be passionate enough about the topic to connect with your audience (EQ), but you will still struggle if you're nervous (BI): your voice will still quaver, your hands will tremble, and you won't be able to engage your audience as much because of that.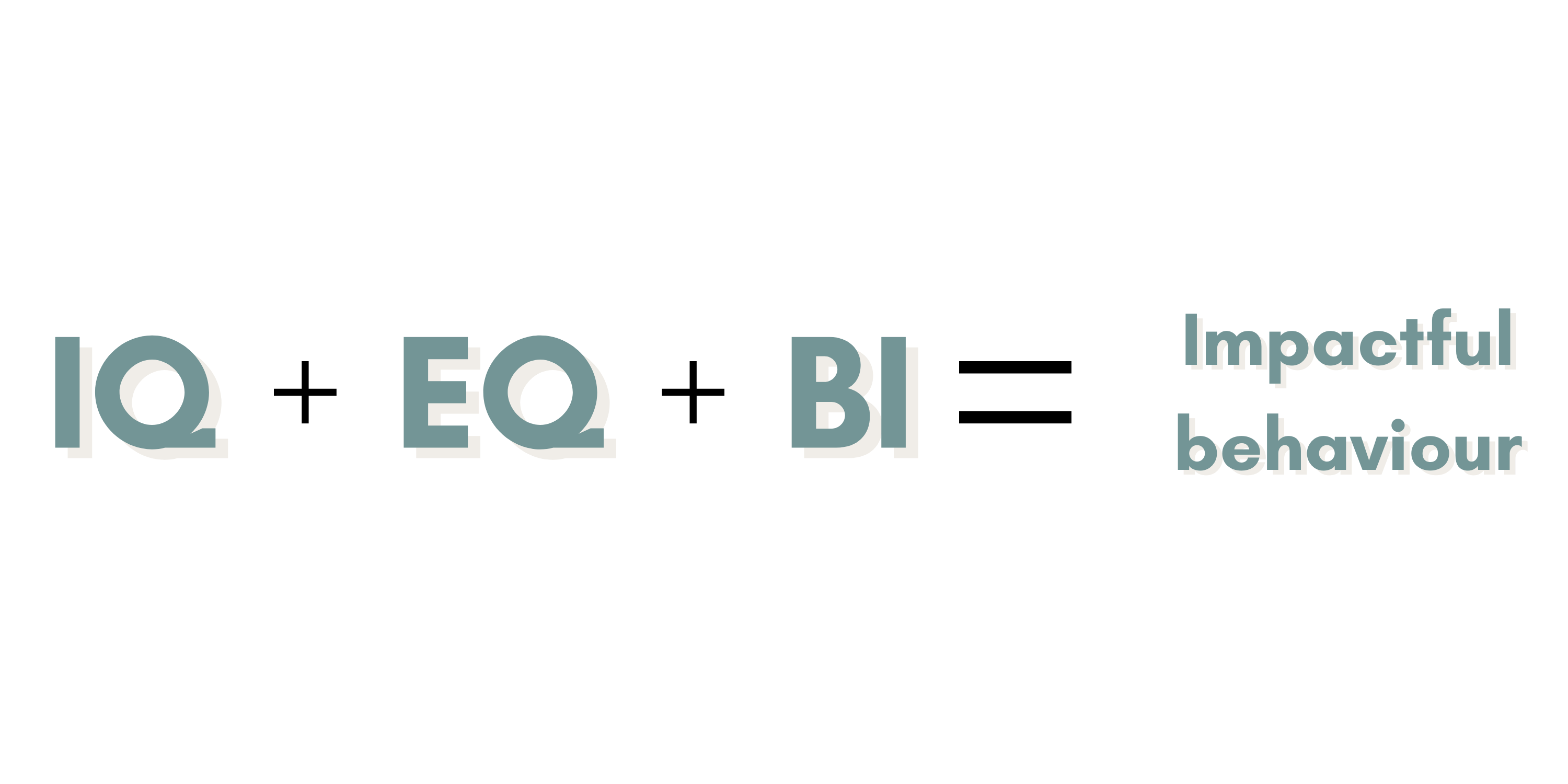 Your body is much more intelligent than you might think. When looking at the human nervous system, you can see that these neuron connections (the forest pathways we were talking about before), are not only present in the brain, but they are spread out over your whole body. I mean, how often have you had that weird feeling that someone is looking at you? Or the sensation that someone is behind you?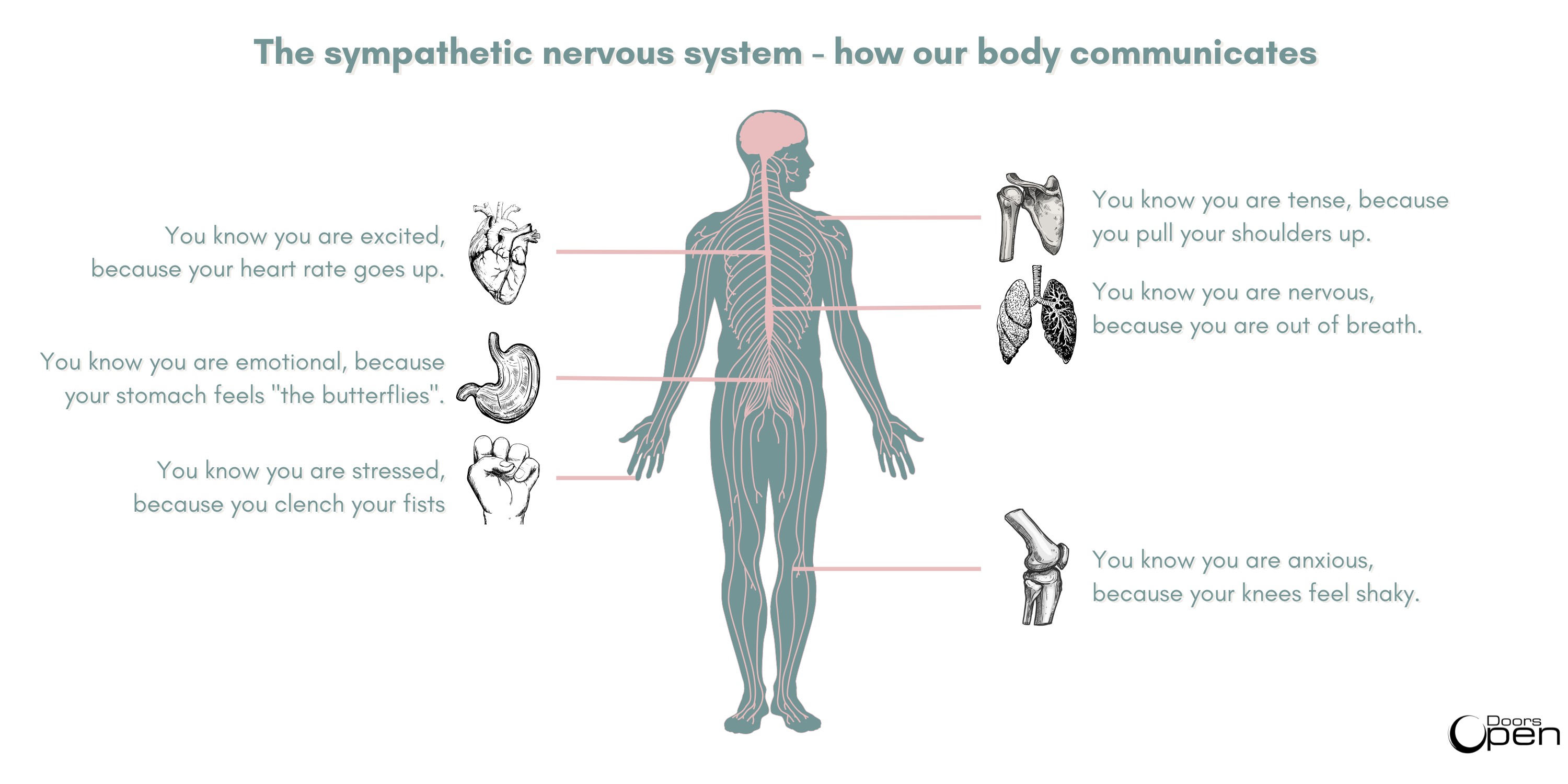 When you're under a lot of pressure, like right when you're about to speak up in an important meeting or before an important presentation, your body is aware of this. You don't decide to get stressed out, you just are. In these situations you can be fully aware that you're stressed out and need to calm yourself down. You think to yourself, 'I know what I want to say', but it doesn't seem to help. You're still trembling, sweating, your voice is all shaky. Your brain knows that you need to calm down, but your body doesn't.  
This is why traditional practices – where the mind, emotion, and body are seen as separate elements – don't work as well as we expect them to when trying to change your behaviour. Somatic coaching, however, still lets the coachee engage in aspects of traditional coaching, but combines it with physical exercises that really make you feel what the different behaviour would be like. This way of learning emphasises the role of the body and the senses in the learning process, instead of solely focusing on intellectual knowledge and information processing.
This approach is called 'embodied learning', which recognises that the body plays a crucial role in the way we perceive, process and remember information.
I think I have made my point very clear that somatic practices and embodied learning are highly beneficial for everyone. It can help you gain the confidence and assertiveness to really tell your boss 'No' when you're asked to take on extra responsibilities when your own work is already piling up. It can improve your communication skills and reduce your anxiety to take up space in important meetings, to help you to finally get your points across.
Want to know more? 
Are you interested in how somatic coaching can be a helpful tool for women in leadership who struggle with limiting beliefs on the work floor? Stay tuned for our next blog post! Or check out our social media: follow us on Instagram, LinkedIn and Facebook!
Doors Open facilitates several trainings for dealing with these challenges through somatic coaching. And specifically for women who deal with gender-based difficulties at work, we have created the Embodied Leadership Growth Programme in collaboration with Boudewijn Bertsch. In this 7-day programme we make use of a somatic approach and embodied learning to tackle these difficulties, and to provide women with innovative and effective solutions.
Want to know more? Contact us! 
https://thefemalehub.com/wp-content/uploads/2023/05/DSC4909-scaled.jpg
1703
2560
The Female Hub
https://thefemalehub.com/wp-content/uploads/2021/08/Female-Hub-Powered-by-DO-300x120.png
The Female Hub
2023-05-05 08:35:21
2023-05-05 09:09:38
Why you never succeeded in changing your behaviour... and why your BODY has the answer