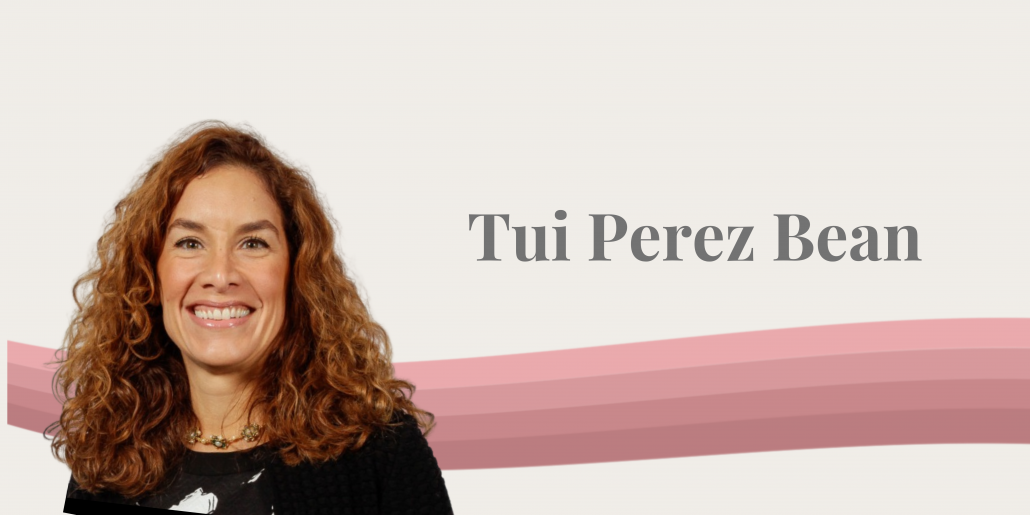 A career with Philip Morris has taken Tui Perez Bean around the world; from the United States to the Dominican Republic to France to Brazil. Tui currently resides in Switzerland from where she has been Finance Director of Africa and Levant and now is Vice President of Finance & Planning for Eastern Europe. 
We spoke to Tui about her incredibly successful career. She shared that a key element of her success was the unique possibility to hold positions in various parts of the world, getting to know different countries, cultures and people. Through this experience Tui learned to become more resilient and gain a greater appreciation for change. She also felt fortunate to be able to share these learnings with her two sons who accompanied her to the various places in which she worked.
"It is not a one woman show, it is truly a couple's accomplishment."
A key moment in Tui's journey was the first time she was offered to go on assignment. She and her husband were both offered equally interesting job opportunities abroad and had to make a decision many dual career couples make; which assignment do we take and how does this affect the other's career? Together with her husband they made the difficult decision to pursue her assignment and move abroad. She notes that without her husband's support, none of what she has and continues to achieve would have been possible. 
"Women that I hired in Nigeria are now becoming Finance Directors in West Africa…Women I hired in Algeria are now working with me in Eastern Europe."
Another defining moment was when Tui was on assignment in Africa. She not only had the opportunity to work on a variety of interesting projects, enter new markets and work with new people, but to enact real change. A good leader does not only get opportunities but also gives opportunities, therefore a big part of Tui's agenda was to help give more opportunities to women in a team environment that at the time was male dominated. She continues to follow the careers of the women she hired whilst in this position with a few now being promoted to leadership positions. For Tui this was not about reaching a quota but rather giving opportunities to women who were already there, qualified and eager to take on the position. By opportunity, Tui does not only refer to the job itself but also to the conditions of work that allow women to balance their professional and personal responsibilities. She elaborates that unfortunately, culturally, the role of women in some of the countries she has worked in is still that of the caretaker despite balancing a full-time position. 
"I assumed the answer was no."
When asked if she faced any particular struggles during her career as a woman in leadership, Tui shared that one of the struggles was the fact that she felt as though she could not voice the stress or difficulties she faced. For example, she never felt as though she could say she needed to leave at five so that she could spend time with her children; she assumed the request would not be understood and therefore did not ask. Working in finance, long hours are expected; Tui recalls that during a very intense and highly stressful budget process, running late into the night, she had a miscarriage. She shares that it never crossed her mind to tell her employer she was pregnant and needed rest but rather pushed through.
Tui notes that nowadays this narrative has shifted and companies are becoming more and more flexible in allowing particularly women to take a break without being penalized. For the first time in her career Tui has asked her manager for a break before starting her next assignment. With a list of bullet points in hand she was ready to support her request and was positively shocked when her manager said yes immediately. 
"Once you set your priorities straight, everything falls into place."
One of Tui's biggest learnings has been to ensure she has set priorities right. For her these are God, Family and Living a Life of Service. Her advice to you is to create a list of three  principles and lead your life guided and motivated by these as values. If these priorities cannot be integrated into your job or life the way it currently is, know that you are in the wrong place.
As mentioned, one of Tui's priorities is to "Live a Life of Service" which is something she has always struggled to integrate into her work and life. While on assignment in Nigeria, Tui saw tremendous need and was determined to help. In collaboration with a colleague, she raised $46,000 to arrange transportation for orphans who had to walk two hours to school in periods of heavy rain. Three years later, this project has inspired 600 similar endeavours which have been heavily supported by the senior leadership and CEO of Tui's employer. She is thrilled to now have the space and support needed to prioritize this core value and continues to work on projects alongside her job as Vice President of Finance and Planning.
Looking forward, Tui hopes to have eliminated some of the struggles women face and share her learnings thereby easing the path for the next generation of leaders. 
***
Our next #SheLeads blog will feature Elena Messiou, a woman in leadership with a passion for Diversity, Equity and Inclusion. Follow the Female Hub on Instagram, Facebook and Linkedin to stay updated!
https://thefemalehub.com/wp-content/uploads/2021/11/Content-November-5.png
1080
1080
TheFemaleHub
https://thefemalehub.com/wp-content/uploads/2021/08/Female-Hub-Powered-by-DO-300x120.png
TheFemaleHub
2021-11-01 09:58:20
2022-02-02 14:31:31
#SheLeads: Tui Perez Bean